In this workshop, lead by Becky Stewart, participants will experiment with different materials and learn how to build switches and pressure sensors from conductive textiles. We will introduce a few different e-textile techniques and discuss where to get materials and help for your own projects, to integrate these sensors into garments to capture body movement and create soundscapes from this data.
Workshop beginning at 7:30pm on Thursday the 25th of January. You can book your place here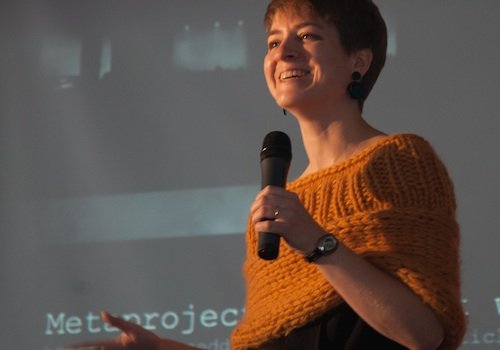 Bio: Becky Stewart is a Lecturer in the School of Electronic Engineering and Computer Science at Queen Mary University of London. Her research looks as body-centric technologies for arts performance such as binaural audio and e-textiles interfaces. From 2011-2016 she was a co-founder of Codasign, an arts technology company that taught coding and electronics through creative projects, and also collaborated with artists and designers to create interactive objects like GPS shoes and musical bridges. More about her work can be found at theleadingzero.com.